168x250 preview
click on picture to see full image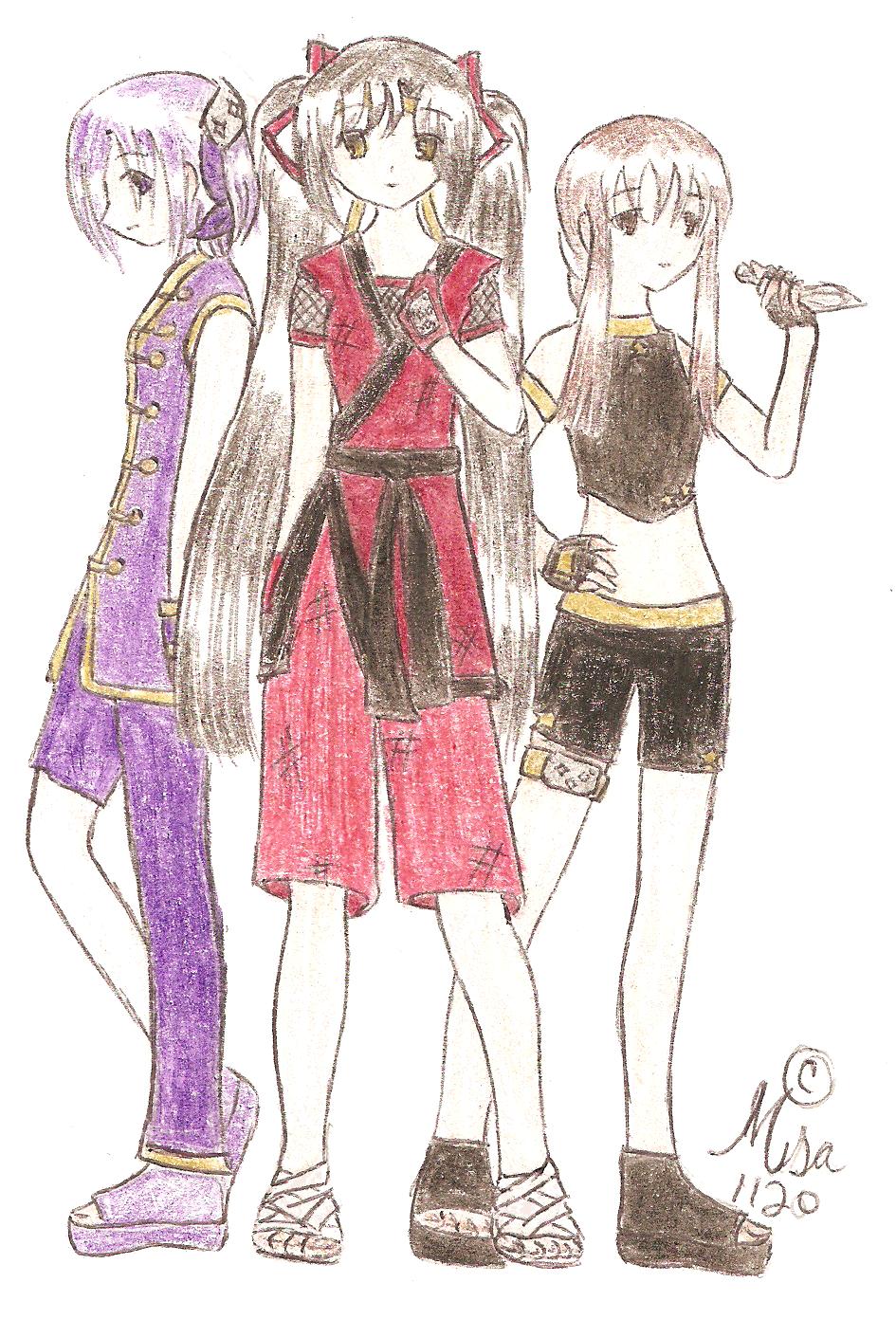 Dimensions: 945x1410 pixels, 286 Kb
Aya, Ryu, and Hiken (Left to right) by
khmerchic47

Artwork uploaded on

Mar 10 20:30:37 PST 2007

, since then it was viewed

572

times and

reviewed 1

times.

Artist's Commentary
This is Aya, Ryu, and Hiken from the story Tournament of the Shinobi. They are my OCs except for Hiken which belongs to Misa1120, the cowriter of the story. U should definately read her stories... She drew this for me so I give all my thanks to her! Aren't they cute!