250x227 preview
click on picture to see full image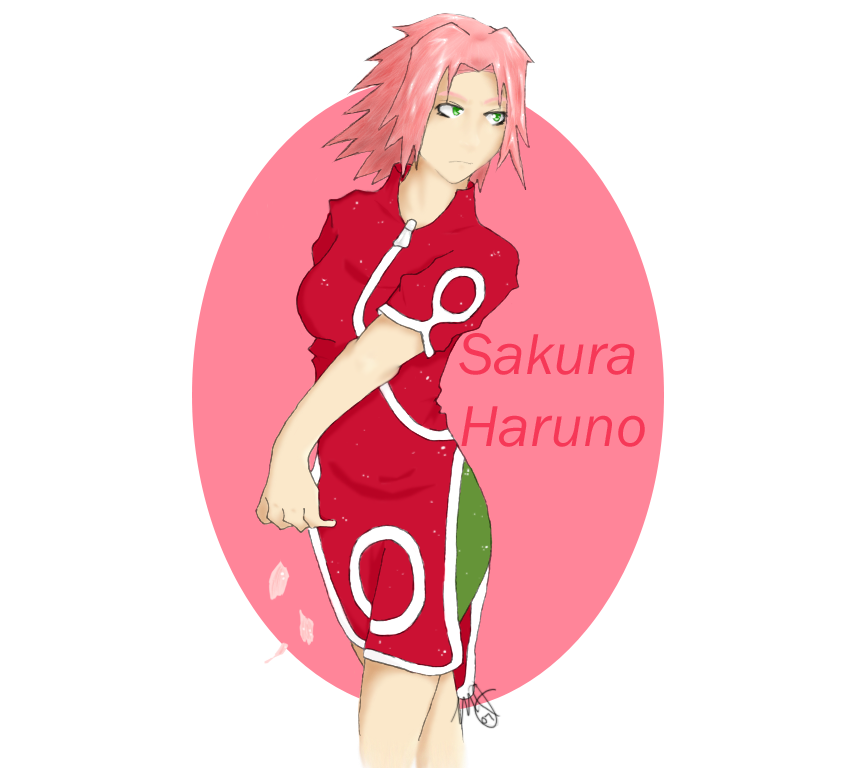 Dimensions: 846x768 pixels, 173 Kb
Sakura Haruno by
Saiyuri-chan

Artwork uploaded on

Oct 6 0:31:18 PDT 2007

, since then it was viewed

732

times and

reviewed 2

times.

Artist's Commentary
This is a third of a picture I sketched long ago (you can tell by looking at the lining). I think Sakura turned out the best. I was really bored with being sick and doing nothing, so I decided to color her. I used some tutorials on how to get the skin and eyes to look good. I did pretty well I'd say. Its time for me to go to bed now. It took forever to finish the cg. @.@ Stats: Time: a few days to sketch...5-6 hours to cg Used: .7 led pencil, micron liners, Photoshop Elements 3.0, Wacom Tablet Sakura Haruno (c) Masashi Kishimoto (GOD of manga!) art (c) me Edit #1: I fixed her nose, mouth, eyebrows, and elbow. I gave her nose a more realism kinda look cause it annoyed me before. How did I do?? Keep in mind it was my first time trying that.