179x250 preview
click on picture to see full image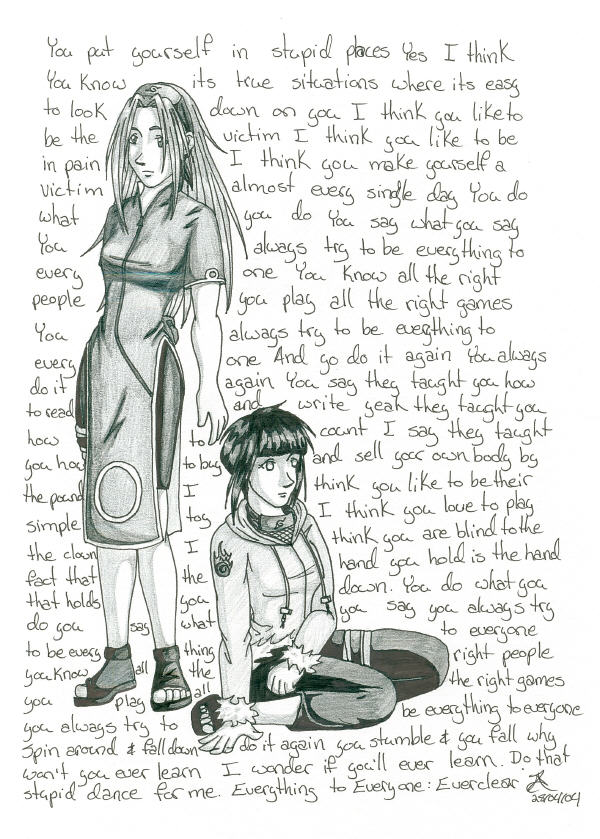 Dimensions: 600x839 pixels, 124 Kb
Everything to Everyone by
Banana Soap

Artwork uploaded on

Apr 28 17:24:48 PDT 2004

, since then it was viewed

2833

times and

reviewed 1

times.

Artist's Commentary
This is an image song pic that has been plaguing me for a while now so I finally drew it out. Its not my best work and the girls don't really look like they're twelve but...oh well. The words in the background are the lyrics to the song Everything to Everyone by Everclear, I think it suits the two girls perfectly seeing as they're constantly being the "weak ones" etc, etc. I think Sakura turned out pretty good...Hinata looks a little funny but I like her anyway. Mediums: Black ball-point pens, mechanical pencil. Please review!